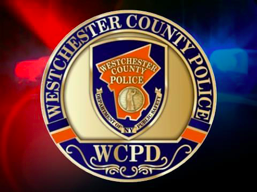 This is the official mobile app of the Westchester County Police Department, also known as the Department of Public Safety. In an emergency, call 911.
The Department is committed to meeting the highest standards and best practices in law enforcement. It is accredited by the New York State Division of Criminal Justice Services. Only 26% of police departments in NYS have achieved this prestigious DCJS accreditation.
WCPD provides patrol, investigative and specialized services to the residents of Westchester County. We encourage you to check out on our Annual Report, social media and department website for more details, but here is a snapshot:
Uniformed Patrol Division: Department officers patrol multiple parkways, County parks and facilities, Westchester County Airport, the Town of Cortlandt and the Town/Village of Mount Kisco.
Detective Division: Units include the General Investigations Unit, Forensic Investigations Unit, Warrant-Fugitive Unit, Real Time Crime Center and the Narcotics Unit. WCPD detectives also serve on multiple joint federal-local task forces, including the Joint Terrorist Task Force, FBI Westchester Safe Streets Task Force, DEA Task Force and the U.S. Marshals Regional Task Force.
Special Operations Division: Aviation Unit, Marine Unit, Hazardous Devices Unit (bomb squad), Canine Unit, Special Response Team and Emergency Service Unit.Other: The Civil Unit, Pistol Licensing Unit, Taxi & Limousine Commission, Westchester County Police Academy and the Office of Drug Prevention & Stop DWI are among the other components of the WCPD. In addition to our primary responsibilities, a core mission of the WCPD is to support local police departments. On average, WCPD Patrol officers, detectives and Special Operations personnel provide more than 50,000 hours of support annually to municipal police agencies.